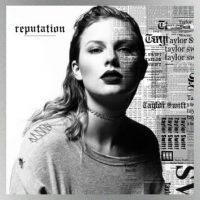 Big Machine Label GroupIs it cool that…we tell you Taylor Swift has scored yet another #1 hit with her song "Delicate?"
"Delicate" is the first single from Taylor's Reputation album to top Billboard's Adult Contemporary chart, which is based on radio airplay. This is her first #1 on that chart since "Style," back in 2015.
Overall, "Delicate" is Taylor's seventh #1 on the AC chart. Since she first reached the top of the chart — back in 2009 with "Love Story" — no other artist has had that many number ones. Adele comes closest, with five, followed by Pink, with four.
Prior to topping Billboard's AC chart, "Delicate" hit #1 on two other Billboard charts: Adult Pop Songs and Pop Songs. Yes, those are two different things.
Like a number of songs on Reputation, "Delicate" was reportedly inspired by Taylor's relationship with her boyfriend, British actor Joe Alwyn. It features one of the album's key lyrics: "My reputation's never been worse, so/You must like me for me."
Copyright © 2018, ABC Radio. All rights reserved.