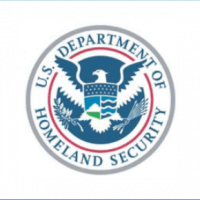 O'NEILL- Federal officials say a series of arrest warrants have been executed for 17 people charging them with fraud and money laundering in Nebraska and Minnesota in connection with a scheme to exploit immigrant workers who were in the country illegally.
Officials with U.S. Immigration and Customs Enforcement's investigative arm, Homeland Security Investigations, say 14 of those people are in custody, and three others are being sought. More than 130 workers were also arrested as officials served search warrants at agricultural businesses in Nebraska and Minnesota. Homeland Security Investigations special agent in charge Tracy Cormier described the operation as one of the largest in its 15-year history. Cormier says the focus of the operation is a business that knowingly offered for hire immigrants in the country illegally to other businesses, including farms, meat processors, grain companies and restaurants. Cormier says owners and operators of those businesses that hired the immigrants also were targeted for arrest. Officials also searched for documents at several places in Nebraska and at pork producer Christensen Farms in Sleepy Eye, Minnesota; Appleton, Minnesota; and Ainsworth, Nebraska. A home in Las Vegas also was searched.
Over 10 businesses in Nebraska have been searched so far.