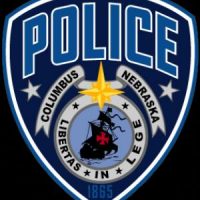 COLUMBUS- A Columbus Police officer is in stable condition following a Thursday evening shooting.
At about 7:30 PM Sergeant Brad Wangler and another Officer responded to a residence located at 3410 16th Street in Columbus regarding an anonymous report that a wanted individual was at that location. In the course of the contact with the Suspect; 24 year old Jorje Robledo, a gunfight ensued. Initially, during the conflict, Robledo was armed with a handgun. As the situation developed, Robledo transitioned to a rifle. Both Wangler and Robledo were shot during the exchange and received multiple gunshot wounds. Both Wangler and Robledo were initially taken to the Columbus Community Hospital and later to the University of Nebraska Medical Center by medical helicopter. Wangler is currently in stable condition, however he will require additional surgery relating to a wound in his neck.
Robledo remains in critical condition.