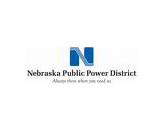 COLUMBUS- There has been an increased number of phone scam incidents reported this week to the Nebraska Public Power District by customers who do not get a bill from NPPD.
Customers served at wholesale through their community, such as Seward and Dorchester, have reported receiving scam calls from individuals stating that they are with NPPD or 'the electric utility' and are collecting for a past due amount on an electric bill.
NPPD says to write down the call back number or consider asking where the caller is located, contact law enforcement, and/or let NPPD's Centralized Customer Care Center know about the call.