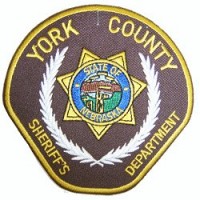 YORK- Authorities have seized 260 pounds of marijuana and arrested a driver in York County.
The pot's estimated street value is $1 million and was found Monday afternoon after a routine traffic stop along Interstate 80, 2 miles west of York. Sheriff's Lt. Paul Vrbka says a deputy reported smelling the strong odor of marijuana coming from the vehicle, so he searched it. Vrbka says the pot was found in eight duffel bags.
The driver was arrested on suspicion of possession for sale.