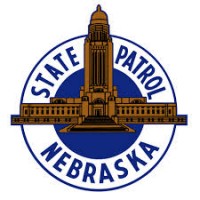 GREENWOOD- Troopers with the Nebraska State Patrol have arrested a man after his vehicle was struck by a train in Greenwood.
The incident occurred at approximately 6:45am Sunday, when a driver attempted to cross the train tracks in Greenwood at an area that does not have a crossing for vehicles. The driver, 21 year old Jim Pinkman Jr. of Omaha then left the car after becoming high-centered on the tracks. Pinkman Jr.  returned, but was unable to remove the car from the tracks before a train approached. The train attempted to stop but struck the car and pushed it more than 500 feet. Nobody was in or near the car at the time of the crash and nobody was injured. Troopers determined that Pinkman Jr. was under the influence of alcohol and was arrested for driving under the influence.
He was also cited for reckless driving and trespassing.