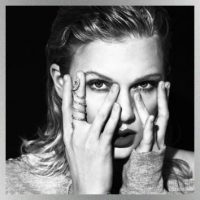 Mert & MarcusTaylor Swift's new video for her song "Delicate" is set to premiere this Sunday, and fans are desperate to learn what she and director Joseph Kahn have envisioned for the song. Kahn himself has dropped some hints about the visual, including one mysterious tweet.
Speaking to E! News, Kahn said of the "Delicate" video, "It's going to be unexpected and it's going to be grand…The need is love and the expression of it. And it's not about flowers."
"People have been sending me ideas, and generally it's like flowers, or pink dresses or blue skies," he explained. "And those are all the things you'd think you'd want in a video, but they wouldn't fill what you need out of a song like that. So, I think I have a plan here to address that, but it's completely unexpected."
Then, on Wednesday, Kahn tweeted a link to a Newsweek article about rock formations on Mars. He wrote, "It's insane the Mars robot found these tiny, delicate markings."
Fans interpreted this as a clue about the video, since it's likely no coincidence Kahn used the word "delicate" in his tweet. The replies to Kahn came fast and furious:
"Is this robot going to appear in the delicate video?"
"Confirmed delicate [music video] shot on mars."
"Calm down no robots, We got aliens on Delicate [music video]."
"So in other words, the 'Delicate' video is going to be out of this world?"
"So the Delicate video is about the love between Taylor and an Alien and how the Alien accepts her for what she is unlike the Earthians? and he takes her on his UFO and she leaves all the bad reputation behind and live happily ever after?"
We'll all find out Sunday night when the clip premieres on TBS.
Copyright © 2018, ABC Radio. All rights reserved.