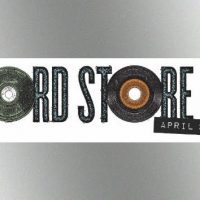 Courtesy Record Store DayOn Record Store Day, the annual event which celebrates independent record stores, artists from nearly every genre release collectible vinyl versions of albums, rarities, singles and other goodies. This year, even Taylor Swift is getting into the act, putting out colored vinyl versions of three of her albums.
First up is a hot pink vinyl version of Taylor's mega-selling 2014 album 1989. Each album is individually numbered and only 2,500 are being pressed.
If you prefer more vintage Taylor, you can get an individually-numbered gold vinyl version of the "platinum edition" edition of 2008's Fearless, her smash second album. The two-LP set features well known songs like "Love Story," "Fifteen," "You Belong With Me," "White Horse," "Hey Stephen" and more.
And if you want to go back to where it all began, there's a turquoise vinyl edition of Taylor's self-titled 2006 debut album. Among the songs on that album: "Teardrops on My Guitar," "Tim McGraw," "Picture to Burn," "Our Song" and "Should've Said No."
Like the 1989 vinyl edition, only 2,500 copies of the turquoise and gold albums are being pressed, so get down to your local indie record store on Record Store Day, April 21, extra early to grab one.
Copyright © 2018, ABC Radio. All rights reserved.