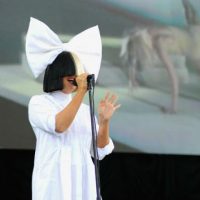 ABC/ Paula LoboSia seems to be getting more comfortable being in front of the camera.
The typically disguised singer shows her full face as part of her guest appearance on Melissa McCarthy's TV show Nobodies. In a trailer for season two of the series, which you can see now Entertainment Weekly, Sia gets bossed around by McCarthy.
"I would never sing a theme song for a TV show," Sia says in the clip.
To which McCarthy replies, "I gave your manager two bottles of wine. I own you, Sia."
The new season of Nobodies, about a trio of Hollywood hopefuls, premieres on the Paramount Network on March 29 at 10 p.m. ET/PT.
Copyright © 2018, ABC Radio. All rights reserved.