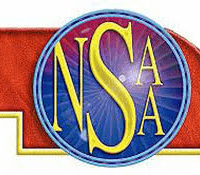 The girls' state basketball tournament opens in Lincoln today.
Fourth-seeded Humphrey/Lindsay Holy Family faces North Central in a D1 quarterfinal that tips off at 10:45 a.m. at Lincoln Southwest.  It'll be broadcast on 93.5 The Hawk.
Number-five seed Scotus meets Wahoo in a C1 quarterfinal at the Devaney Sports Center.  It tips off at 3:45 p.m. on KLIR 101.
And in the D2 quarterfinals tonight, the second-seeded Humphrey St. Francis girls take on number-7 seed Riverside at Lincoln Southwest.  It starts at 8:45 p.m. on KZ-100.