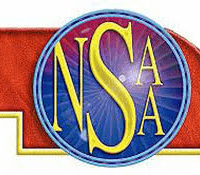 The Boone Central/Newman Grove boys' basketball team continued its Cinderella run through the postseason last night.
The Cardinals punched their ticket to next week's state tournament, by edging Winnebago 63-62 in the C1-3 district final at Northeast Community College.
In the C1-4 district final, North Bend Central fell to Lincoln Christian 69-54.
On tap tonight: Fullerton faces Heartland in the D1-4 district championship at Aurora High.  It will be aired on KZ-100.  On KLIR 101, Humphrey St. Francis meets Wynot in the D2-2 district title game at Wisner-Pilger High.  And Riverside battles CWC in the D2-3 district final at Ord.  All three games have 7 p.m. tipoffs.