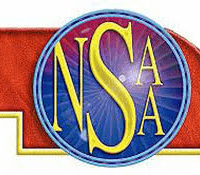 In prep basketball, boys' district finals will be played tonight and tomorrow night.
In this evening's C1-3 district title game, Boone Central/Newman Grove takes on Winnebago at Northeast Community College in Norfolk.  Tipoff is set for 7 p.m.  You can hear the game on KZ-100.
The D1-4 district final tomorrow night on KZ-100 pits Fullerton against Heartland at Aurora High School.
The D2-2 district championship game Tuesday has Humphrey St. Francis facing Wynot.  That contest at Wisner-Pilger High School will be aired on KLIR 101.
Both games Tuesday have 7 o'clock starts.