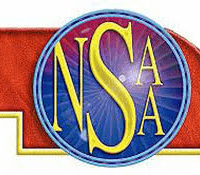 In boys' basketball, top-seeded North Bend Central got by number-2 seed Aquinas 59-57 in last night's C1-7 subdistrict final.
The Monarchs outscored the Tigers 19-11 in the final period, but Aquinas' season ends at 14-10.  North Bend improves to 22-3 and advances to next Monday's district finals.
In other subdistrict finals, C2-7: Nebraska Christian fell to Centennial 65-33, C1-6: Boone Central/Newman Grove defeated Broken Bow 62-52, D1-7: Fullerton 62, Humphrey/Lindsay Holy Family 40, D2-3: Humphrey St. Francis over Winside 65-52 in overtime, D2-6: Riverside 68, Anselmo-Merna 52.
And the D1-3 district final between East Butler and Lourdes Central Catholic was postponed until 6 o'clock tonight.