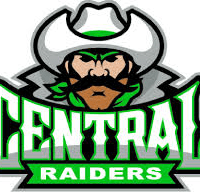 The CCC men's basketball team fell to Northeast Community College 96-87 at Raider Fieldhouse last night.
Central trailed 45-44 at halftime, and gained the lead in the second half.  But, the Hawks shot nearly 59 percent from the field in the second half to get the win.  The loss drops the Raiders to 13-15.
The Central men and women are both scheduled to travel to Beatrice on Saturday to play Southeast Community College.