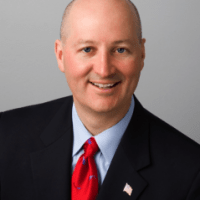 LINCOLN- Governor Pete Ricketts has announced more good news in Nebraska's number one industry, agriculture.
According to the U.S. Department of Agriculture's Global Agricultural Trade System, in 2017 Nebraska increased its total beef exports by 12% and its total pork exports by 20%. Nebraska's 2017 total beef exports of $1.26 billion make it the largest beef exporting state in the U.S. for the second year in a row. This is Nebraska's fourth year in a row with more than $1 billion in beef exports.
The 2017 total pork exports of $479 million make Nebraska the fifth largest state in the U.S. in terms of pork exports.