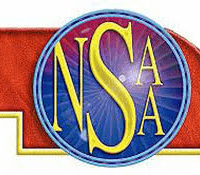 Subdistrict tournaments got underway in girls' basketball last night.
Columbus High knocked off Grand Island Northwest 51-33 in the B-6 subdistrict at Seward.  The wins improves Columbus' record to 6-16.
In tonight's semifinals, the Discoverers take on the top-seeded Bluejays on their home court in Seward.  Tip-off time is 6 p.m. on 93.5 The Hawk.
The Lakeview girls also won last night, as the Vikings topped David City 49-37 in the C1-7 subdistrict at Columbus High.
Lakeview improved to 11-12 and will take that record into tonight's 6 p.m. semifinal against number-one seed North Bend Central. It will be followed by Scotus battling Aquinas in the other C1-7 semifinal.  You can hear both games on KLIR 101.
In the C2-7 subdistrict at Aquinas, Shelby-Rising City beat Nebraska Christian 41-36.  The 9-13 Huskies advance to tonight's semifinals against number one-seed Twin River at 6 p.m.  It will be followed at 7:30 by Cross County meeting Centennial.  Both contests will be aired on KZ-100.