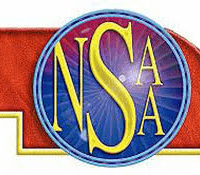 The Lakeview girls' basketball team posted a win in its final home game of the season last night. The Vikings downed Central City 43-40.  Lakeview improves to 10-11.
The Vikings girls and boys are slated to play at Wahoo this evening.
The Columbus High girls and boys roundball squads will host Blair tonight.  You can hear the action on KLIR 101, starting with the girls' contest at 5:45 p.m.
The High School Scoreboard Show airs at 10:30 tonight on KZ-100, with the Pinnacle Bank Coaches Show on tap for 9 a.m. tomorrow on KLIR.
Then tomorrow night on KLIR 101, it's Scotus at Lakeview in boys' hoops. Tipoff is set for 7 p.m.