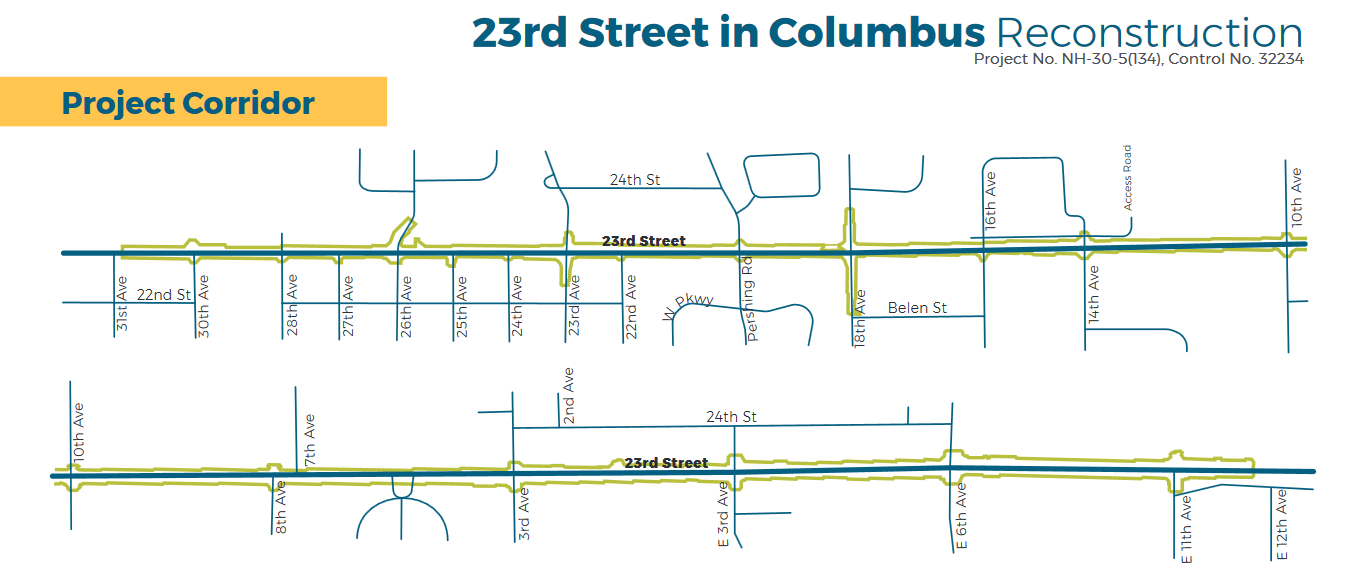 COLUMBUS- The Nebraska Department of Transportation is planning the reconstruction of 2.69miles of 23rd Street in Columbus.
A Public Information Open House Meeting is scheduled for February 22 at the American Legion from 4:00 to 6:00pm. The proposed project would require the acquisition of additional property rights which could include new right-of-way, control of access, permanent easements, and/or temporary easements. Access to driveways may be limited at times due to phasing requirements. Construction is tentatively scheduled to being the spring of 2022 and could be completed within two years.
The public is being encouraged to make suggestions and express concerns about the project.