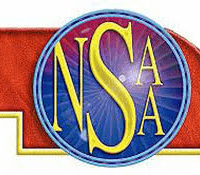 Columbus High seniors Michael Koch, Juan Leon and Nathan Slusarski all signed letters of intent yesterday to play college football.
Koch and Slusarski signed with the University of Nebraska-Kearney, while Leon signed with Concordia University in a ceremony at CHS.
Also, the Columbus Telegram reports that Lakeview senior Nolan Viergutz signed a letter of intent yesterday to play football for Hastings College.