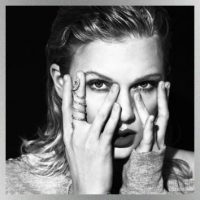 Mert & MarcusTalk about a Taylor Swift takeover. Ever since she moved to New York City a few years ago, the superstar has become quite the real estate mogul, amassing tens of millions of dollars worth of property on a single Manhattan block.
E! reports that Taylor just purchased an apartment for $9.75 million in New York's Tribeca neighborhood, in the same building where she also owns an 8,000-square-foot penthouse. As the New York Post reports, that makes a total of $50 million that Taylor's spent on that one block.
E! runs down the numbers: In 2014, Taylor bought two units in the building for close to $20 million and merged them together, creating a massive nine-bedroom, nine-bathroom penthouse. Then, in September of 2017, she purchased a 5,000-square-foot townhouse right by the apartment building for $18 million. That property features a fitness center, a theater and heated floors, among other amenities.
And Taylor's New York real estate is just one part of a portfolio that also includes homes in Beverly Hills, Rhode Island and Nashville.
However, the star won't be spending much time at all her properties in the coming months: her Reputation tour kicks off in May.
Copyright © 2018, ABC Radio. All rights reserved.