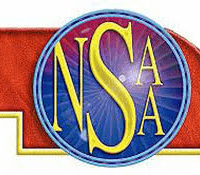 Scotus visits Lakeview tonight in girls' basketball.  Tipoff is set for 8 p.m. and you can hear the action on KLIR 101.
Scotus is 15-5 on the season, while Lakeview is 9-10. The Shamrocks won the first meeting of the season between the two teams, 52-27 on December 29th in the championship game of the Columbus Holiday Tournament.
In boys' basketball, the Scotus-Lakeview rivalry will be renewed on Saturday.  Both teams visit Wahoo first, with the Shamrocks playing there tonight and the Vikings set to take on the Warriors Friday.