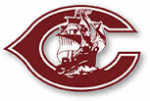 In prep basketball on Saturday, both Columbus High teams fell to visiting Norris.
The Discoverers boys lost 60-50 to slip to 10-9, while the CHS girls were downed by the Titans 53-46, dropping to 5-14.
The Columbus girls are scheduled to visit Platteview tomorrow, while the Discoverers boys host Blair on Friday.