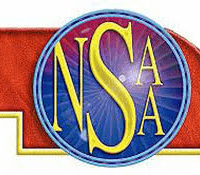 In the East Husker Conference boys' basketball tournament on Saturday night, Humphrey/Lindsay Holy Family edged Twin River 35-33 in Howells.
The Bulldogs advance to tomorrow night's quarterfinals against top-seeded Logan View-Scribner Snyder in Hooper.  You can hear that contest on KZ-100 starting around 7:45 p.m.
Other first-round winners included Howells-Dodge and North Bend Central, while Clarkson/Leigh and Madison lost.