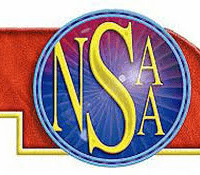 In last night's Central Conference Tournament girls quarterfinals, Lakeview lost at Aurora 50-34.  The Lady Vikes fall to 8-8 on the season.
The Scotus girls posted a 45-28 win over Lincoln Lutheran in a Centennial Conference Tournament consolation game.  The win ups the Shamrocks' record to 13-5.
The Schuyler boys bowed to Adams Central 57-49 in a Central Conference tourney quarterfinal in Hastings.  The Warriors' eighth straight loss drops their record to 3-12.