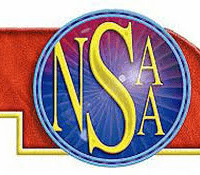 East Butler squared off against Exeter-Milligan in the Crossroads Conference Tournament boys' semifinals yesterday evening.
In a game aired on 93.5 The Hawk, the Tigers fell to the Timberwolves 62-54.
East Butler, now 12-6, faces BDS in today's consolation game.
Exeter-Milligan meets Giltner in tonight's CRC tourney boys' championship.  The Hornets beat BDS 62-59 in last night's other semifinal.