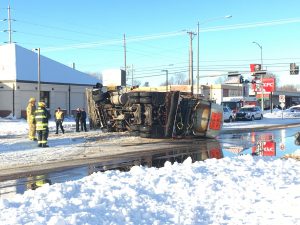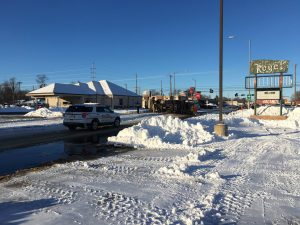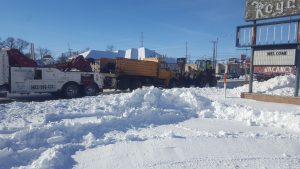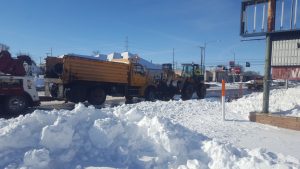 COLUMBUS- Highway 30 was closed for a portion of the morning after a snow plow tipped on its side, blocking traffic.
Shortly before 9:00am police, rescue, and fire were called to the scene. According to the Columbus Police Department, the state snow plow was traveling west when the blade dug into the side of the curb with a full tank of de-icer causing the rig to tip over on its right side just east of 18th Ave.
The driver wasn't injured.