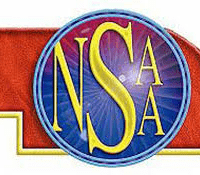 The Columbus High and Lakeview basketball teams are on the road tonight, while Scotus plays at home.
The Discoverers girls and boys visit Lexington, while the Vikings squads play at Centennial.  The Shamrocks clubs welcome Lincoln Christian to the Dowd Activity Center.
On 93.5 The Hawk tonight, Clarkson/Leigh visits Humphrey St. Francis.  The girls' contest tips off at 6:15 p.m.
Hear scores of those games and more on the High School Scoreboard Show, starting at 10:30 on KZ-100.
On Saturday, the Pinnacle Bank Coaches Show is at 9 a.m. on KLIR 101.  Also on KLIR tomorrow afternoon, Lakeview visits Aquinas for a girls/boys doubleheader, with the girls' tipoff set for 3 p.m.