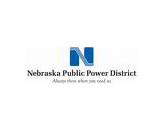 COLUMBUS- Interest by consumers in electric vehicles is gaining momentum.
Nebraska Public Power District and its wholesale customers are interested in what could be a potential increase in electric load by more and more electric vehicles being charged. With that comes NPPD's Energy Wise TM Electric Vehicle Charging Station Incentive, a pilot program for owners of electric vehicles who will receive a $200 incentive if they install a charging station at their home.
The incentive program is available to NPPD retail customers and wholesale customers, such as public power districts, co-ops, and municipalities.