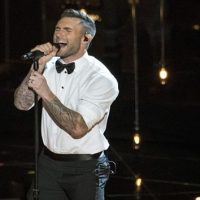 ABC/Craig SjodinIn the highly contentious Alabama Senate race between Doug Jones and Roy Moore, there were quite a few other candidates you probably didn't hear about.
Following Democrat Jones' official win, the state released the names of the 23,000 write-in candidates. Among them: Adam Levine and Billy Joel.
Others included Kardashian matriarch Kris Jenner, Ellen DeGeneres, Tyler Perry and Project Runway's Tim Gunn. Hilariously, some people also wrote in fictional characters, including Scooby-Doo, Kermit the Frog, SpongeBob SquarePants, Bruce Wayne, Renée Zellweger's Bridget Jones and Santa Claus.
One person even put a vote in for, "Jackson, my dog."
Copyright © 2017, ABC Radio. All rights reserved.