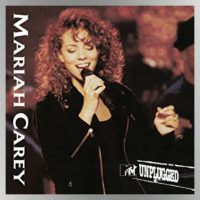 Columbia RecordsSad news to report: the co-creator of the iconic series MTV Unplugged has died at the age of 65.
Jim Burns was struck by a taxi as he was walking his dog Saturday in New York City. He was taken to New York Presbyterian-Weill Cornell Medical Center and passed away from his injuries on Tuesday, confirms Billboard.
Conceived by Burns and co-creator Robert Small, MTV Unplugged launched in 1989, with the initial episodes featuring such acts as Aerosmith, Elton John, Stevie Ray Vaughan and others.
The show really took off in 1992 with performances by Mariah Carey and Eric Clapton. Carey's cover of The Jackson 5's "I'll Be There" became a No. 1 hit and her MTV Unplugged EP sold more than 10 million copies worldwide. Clapton's Unplugged disc, featuring his acoustic takes on "Tears in Heaven" and "Layla," earned him six Grammy awards, including Album of the Year, and has sold more than 25 million units.
Another landmark MTV Unplugged performance took place when Nirvana recorded their episode in November 1993, just months before frontman Kurt Cobain's death.
Other notable MTV Unplugged sessions featured Rod Stewart, Paul McCartney and Tony Bennett. Bennett's MTV Unplugged album won the Grammy for Album of the Year in 1995.
The show aired regularly from 1989 through 1999, with sporadic episodes airing in the 2000s. MTV revived the series earlier this year with Shawn Mendes performing in the season premiere.