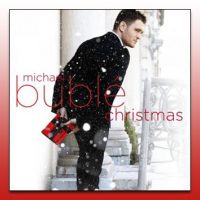 Warner Bros. RecordsThe holiday favorites haven't changed, but the delivery system for them has.
Amazon has announced that this year, four times more music was streamed over Alexa compared to last year, and that "Jingle Bells" was the most-requested track.
But the most-streamed holiday song on Amazon Music, for the second year in a row, was, of course, "All I Want for Christmas Is You" by Mariah Carey. When it came to albums, though, Michael Buble's 2011 best-seller Christmas was the most popular.
Oddly, Amazon also found that the East Cost requested holiday music from Alexa two-and-a-half times more than the West Coast.
New York, Seattle, Chicago, Houston and San Diego were the cities that streamed the most holiday songs from Amazon Music via Alexa.
Copyright © 2017, ABC Radio. All rights reserved.