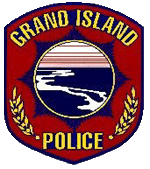 GRAND ISLAND- Grand Island is investing in a set of 49 body cameras for its police officers.
The city council approved buying the new body-worn cameras this week. A $50,000 grant will pay for the camera equipment and chargers. Police Capt. Jim Duering says the most officers the department has working at any one time is 17, so the cameras should be sufficient. All Grand Island patrol officers will wear the cameras. Duering says the footage will be kept for at least 90 days.
Most of it will be destroyed unless it is needed for criminal prosecution or training.