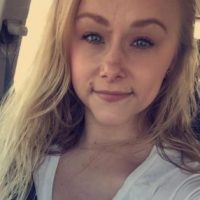 CLAY COUNTY- Authorities believe they have found the body of 24 year old Sydney Loofe.
At a press conference this morning, Lincoln Police Chief Jeff Bliemeister explained that a body was found in rural Clay County but the identity has not been confirmed…
According to Bliemeister, 51-year-old Aubrey Trail and 23-year-old Bailey Boswell are still in custody after becoming people of interest…
Authorities say both Trail and Boswell were both arrested for unrelated warrants. The two had reported contact with Loofe. Bliemeister says foul play is suspected…
On November 16, Sydney's family reported her missing after she did not show up for work and they were unable to contact her. Police say she was last seen in Wilber, 40 miles southwest of Lincoln.