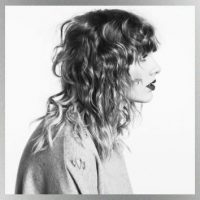 Mert & MarcusIn the run-up to the release of her new album, Reputation, Taylor Swift had a bit of a media blackout going on: she gave no interviews, and only appeared on TV to sing. "There will be no further explanation…there will only be Reputation," is how she put it. Well, that blackout ends now.
Taylor covers the January issue of Vogue UK. She unveiled the cover on her Instagram account on Monday. In the caption, she thanked the editor of the magazine as well as Mert & Marcus, the photographers she's been using for her Reputation-era photos, who also shot the Vogue cover.
"Thank you…for your passion, spirit, and contagious laughter on set," Taylor writes, adding of Mert & Marcus, "It's been such a bonding experience working together so closely and talking so much about what we wanted to make."
"It's been a while since I've done a magazine cover," Taylor says. "I'm really happy my first one back was with such wonderful people."
According to Vogue UK, Taylor wears a Saint Laurent dress by Anthony Vaccarello in the cover photo, and inside the mag, she stars in a 12-page shoot.
Writes Vogue, "Her transformative fashion journey in the January 2018 issue shows yet again what an unstoppable force of nature the pop queen, who has long since graduated from a pop princess, has become."
Copyright © 2017, ABC Radio. All rights reserved.