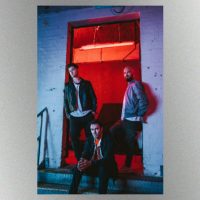 Andrew WhittonThe Script is using their latest music video to raise awareness of a good cause.
The band has teamed up with A Sense of Home, a non-profit that helps provide homes for young people who have aged out of the foster care system. The video for "Arms Open" showcases the stories of some of the kids who've been helped by the organization.
"For us, this is more than just a music video," the band says in a statement. "Like the song itself, we wanted to reach out to as many people as possible, people who have been less fortunate in life, giving them a platform to tell their stories."
They say they were immediately inspired by the work A Sense of Home was doing.
"This organization offered a real solution that could be rolled out across the world, particularly in Ireland where this problem is so prevalent," the Irish band's statement continues. "Share it wide and share it proud with arms open."
Copyright © 2017, ABC Radio. All rights reserved.