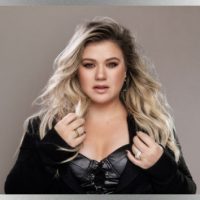 Vincent PetersKelly Clarkson seemed to be all smiles at the Billboard Women in Music event last night, but she revealed on the red carpet that she was actually dealing with an unsettling experience from the night before.
When Extra's Renee Bargh commented on how happy Kelly looked, she responded, "Other than we got robbed last night…Yeah, it was crazy. We got here and our whole house was like bashed in. It was crazy."
She said the thieves only stole "materialistic things we didn't care about." But she added, "The guy was in our kids' room…so that was a little weird. Other than that, everyone is safe and good."
She and her family were not in the house at the time of the incident. No word yet on if she filed a police report.
Kelly accepted the Powerhouse Award at the Billboard Women in Music event and performed her song, "Meaning of Life."
Copyright © 2017, ABC Radio. All rights reserved.