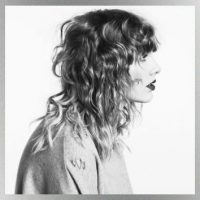 Mert & MarcusOn December 12, the "End Game" for every Taylor Swift fan in the L.A. area will be to drop by her Reputation pop-up shop.
A Facebook post about the event gushes, "NYC was OMG, but for LA we're going even bigger, with new photo ops, unique displays, and more WOW!"
The exact location and store hours are yet to be announced, but once there, fans will be able to purchase new Reputation merchandise and grab lots of photo ops. Who wouldn't want a selfie of themselves sitting in Tay's golden throne from the "Look What You Made Me Do" video?
Access Hollywood reports that when Taylor opened her pop-up shop in New York City, she made a personal appearance, and took photos with the fans who were waiting on line to get into the store. It's not unreasonable to assume that she'll appear at the L.A. store as well.
By the way, December 12 is one day before Taylor's birthday, and one day before tickets to her Reputation tour go on sale.
Copyright © 2017, ABC Radio. All rights reserved.