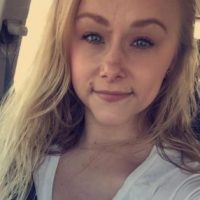 WILBER- Authorities continue to ask for the public's help in finding 24 year old Sydney Loofe who has been missing since November 15th.
During a press conference today, FBI special agent Randy Thysee says they have located and are in contact with two persons of interest in 51-year-old Aubrey Trail and 23-year-old Bailey Boswell who had contact with Loofe prior to her disappearance…
Authorities say both Trail and Boswell are both wanted for unrelated warrants. During the press conference, Sydney's father George thanked everyone for their help and support…
On Wednesday evening authorities searched several areas of Gage and Saline counties in hopes of finding more leads. If you have any information you are asked to call 402-493-8688 option 1.