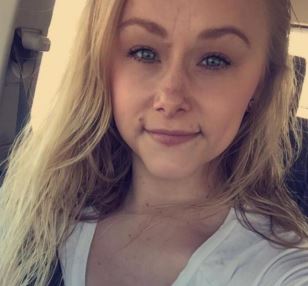 LINCOLN, Neb. – Lincoln Police are investigating the disappearance of 24-year-old Sydney I. Loofe. On November 16, 2017, Sydney's family reported her missing after she did not show up for work and they were unable to contact her. The circumstances surrounding her disappearance are concerning.
The Lincoln Police Department's Criminal Investigations Division are completing interviews, following a digital footprint and collaborating with other law enforcement agencies. This multi-jurisdiction investigation includes the Lincoln Police Department, Saline County Sheriff's Office, Nebraska State Patrol, United States Marshals Service and the FBI. Sydney's family continues to work closely with law enforcement.
The Lincoln Police Department is asking for the public's assistance in locating two persons of interest identified during the investigation. These two individuals have ties to multiple states. If you have information about these individuals or Sydney's whereabouts, please call 402-441-6000.