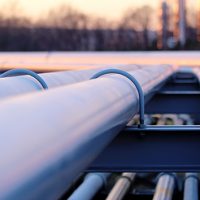 MARSHALL COUNTY, SD- A federal pipeline safety agency has sent technical experts to the site of an estimated 210,000-gallon oil spill from the Keystone pipeline in South Dakota.
A Pipeline and Hazardous Materials Safety Administration representative said Friday that the agency's investigation is ongoing. TransCanada Corp. crews shut down its Keystone pipeline Thursday after a drop in pressure was detected from the leak south of a pump station in Marshall County. State officials say the buried pipeline leak is on agricultural land and don't believe it has polluted any surface water bodies or drinking water systems.
Nebraska state officials say the spill won't affect their decision to approve or deny a route for the related Keystone XL project.