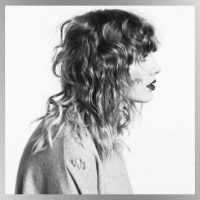 Mert & MarcusTaylor Swift debuted a new song, "New Year's Day," during a special performance shot at her Rhode Island home, that aired during Thursday night's episode of Scandal.
Seated at a piano in a candle-lit living room and surrounded by fans, Taylor played the song — about clinging to love after the first excitement, when things get hard and messy — with the assembled fans singing along quietly.
"There's glitter on the floor after the party/Girls carrying their shoes down in the lobby/Candle wax and Polaroids on the hardwood floor/You and me forevermore," Taylor sings in one verse, then adds in the chorus, "Don't read the last page/But I stay when it's hard or it's wrong or we're making mistakes/I want your midnights/But I'll be cleaning up bottles with you on New Year's Day."
An extended version of Taylor's performance will air Friday on Freeform during The DUFF, which starts at 8:30 p.m. ET.
Taylor's latest album, Reputation, arrives tomorrow.
Copyright © 2017, ABC Radio. All rights reserved.