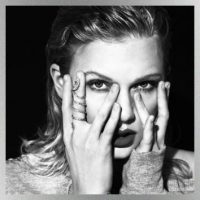 Mert & MarcusAnother Friday, another new song from Taylor Swift.
At midnight, Taylor dropped the latest track from her upcoming album, Reputation.
"Call It What You Want," takes on "drama queens taking swings" that fall before the peace the singer seems to have found with a new love.
"My castle crumbled overnight / I brought a knife to a gun fight," Swift sings over a dreamy synth-pop music bed. "They took the crown but it's alright."
But she finds redemption in the song's chorus, after singing that all the liars are calling her a liar, Taylor adds: "My baby's fly like a jet stream/High above the whole scene/Loves me like I'm brand new/So call it what you want to."
Reputation arrives November 10. As previously reported, as a final teaser before the album's release, Taylor will perform a new song on the November 9 episode of Scandal.
Copyright © 2017, ABC Radio. All rights reserved.