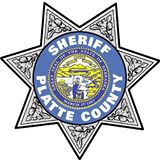 COLUMBUS- On Wednesday at approximately 7:50am, the Platte County Sheriff's Office responded to a two-vehicle accident with injuries.
A vehicle driven by 21 year old Tyler Campbell of Tarnov, had been traveling southbound on highway 81, when a vehicle driven by 28 year old Morgan Birchem of Columbus, turned westbound onto 310th St. from highway 81. The collision occurred in the southbound lanes of highway 81. Birchem and three juvenile passengers were transported to Columbus Community Hospital with non-life threatening injuries, as well as for precautionary reasons. Campbell sustained a minor injury and was taken to a Norfolk hospital by private vehicle.
The accident remains under investigation.