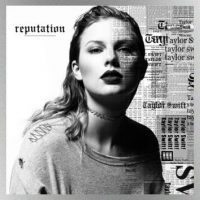 BMLG/Mert & MarcusLook out, Olivia Pope: Taylor Swift is coming to rock Scandal.
Taylor will perform a new song from her upcoming album, Reputation, in a special performance that will air during the hit ABC drama. The special appearance will mark Swift's first performance of a new song in three years as she prepares to release Reputation, due out November 10.
Swift's three-minute performance will air on the November 9 episode of Scandal, after the milestone 300th episode of Grey's Anatomy.
Reputation, Taylor's sixth studio album, will be released later that night, at midnight. An extended version of her Scandal performance will air November 10 on Freeform.
Reputation has already made headlines before its release. The album's lead single, "Look What You Made Me Do," hit number one on the Billboard Hot 100 in September, and it's already this year's ABC TGIT lineup "theme."
"Look What You Made Me Do" also broke the record for the most weekly streams ever for a song by a female artist, with 84.4 million.
Meanwhile, Taylor's prepping to release another new song, called "Call It What You Want," at midnight eastern time tonight.
Copyright © 2017, ABC Radio. All rights reserved.