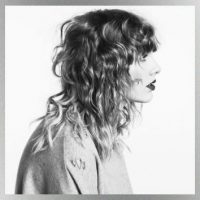 Mert & MarcusWell, that's one way to keep your neighbors from bothering you: just buy the house next door to yours. That's what Taylor Swift has apparently done, according to the New York Post.
The paper reports that Taylor has apparently paid $18 million for a townhouse in Manhattan's Tribeca neighborhood, right next to the townhouse where she already owns a penthouse duplex. She bought that place in 2014 for close to $20 million.
Taylor's "Gorgeous" new pad is three stories, and, according to various sources, features a gym, spa, a terrace, antique oak floors, a home theater, and a master bath with a wet bar.
The property was bought by a limited liability company linked to a lawyer who works for Taylor's management firm, according to the Post.
Either way, the superstar will have no shortage of places to stay in New York City when she appears on Saturday Night Live on November 11, the day after her new album Reputation arrives.
Copyright © 2017, ABC Radio. All rights reserved.