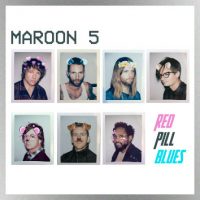 222 Records/InterscopeLos Angeles-based Maroon 5 fans have the chance to get early access to the band's new album, Red Pill Blues, as well as tickets to their upcoming tour, at rock-bottom prices.
The band has established a pop-up vending machine at the corner of Melrose Avenue and Orange Drive Wednesday, which will operate from 11a.m. to 5 p.m. PT. The machine will dispense cassette copies of Red Pill Blues for the low, low price of $2.22. That's a reference to Adam Levine's record label, which is called 222. Now all you need is a cassette player.
There will also be tickets available to the band's June 4 concert at the LA Forum, also for $2.22 each.
No word on whether the band plans to do this in other cities.
Copyright © 2017, ABC Radio. All rights reserved.