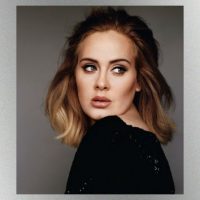 Alasdair McLellanAs long as Adele is under 30 — and she's got one more year to go — it seems she's destined to top every list of the richest young stars in the U.K.
The latest is Heat magazine's Rich List, which details the richest British celebrities under the age of 30. Adele's number one with an estimated net worth of 175 million dollars. According to the magazine, Adele raked in nearly 700 grand a night on her recent world tour, and owns four homes, each worth between five and seven million bucks.
Maybe that's why Adele has no problem turning down big-bucks gigs. The Daily Star quotes Australian Idol winner Guy Sebastian as saying, "I was with Adele's agent and two gigs offered her million-pound deal to perform. Her agent said: 'Nah, she's not doing it. She's busy gardening this week.'"
Number two on the list is Harry Potter star Daniel Radcliffe. Ed Sheeran is number three, with an estimated net worth of around 69 million dollars. The rest of the list includes the individual members of One Direction and the British girl group Little Mix.
As far as the richest under-30s outside the U.K., Heat magazine has Justin Bieber on top, followed by Taylor Swift, Rihanna, Miley Cyrus and Jennifer Lawrence.
Copyright © 2017, ABC Radio. All rights reserved.