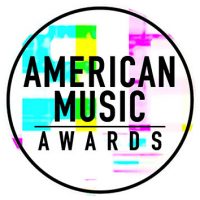 Dick Clark ProductionsChristina Aguilera will pay tribute to the late Whitney Houston at the 2017 American Music Awards next month.
She'll sing tracks from The Bodyguard: Original Soundtrack Album in honor of the film's 25th anniversary. The soundtrack includes the songs "Run to You," "I'm Every Woman," and, of course, "I Will Always Love You."
"I am honored and humbled to be asked to participate in such a special tribute of a timeless soundtrack that has been a huge inspiration not only in my own personal life and career but to countless aspiring singers — touching music lovers worldwide and influencing the history of music itself," Christina says in a statement.
She continues, "To be honoring THE one and only Whitney Houston is a blessing, and I am grateful to celebrate the spirit of her songs and legend that lives on."
Christina goes to say that she feels "eternally fortunate" to have met Whitney and experienced her "graciousness, generosity, humanity and beauty" firsthand.
The AMAs air Sunday, November 19 at 8 p.m. ET on ABC.
Copyright © 2017, ABC Radio. All rights reserved.