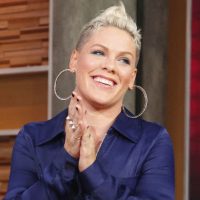 ABC/Lou RoccoPink is adding a little pop to the Country Music Association Awards. The singer will be performing at the 51st annual awards ceremony, airing on ABC next month.
Pink is also a CMA nominee this year for "Setting the World on Fire," her duet with Kenny Chesney. She joins Niall Horan as one of only two pop stars performing at the ceremony this year.
Carrie Underwood and Brad Paisley will co-host the 51st annual CMA Awards, airing November 8 on ABC at 8 p.m. ET.
Copyright © 2017, ABC Radio. All rights reserved.