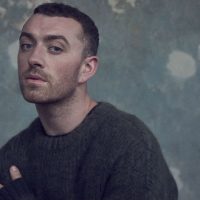 Ruven AfanadorSam Smith isn't one to shy away from embracing his feminine side.
In a candid new interview with U.K.'s The Sunday Times, the singer says he feels "just as much woman as I am man" and he enjoys dressing in women's clothes.
"I love a heel," he says. "I've got loads of heels at home."
Just a few weeks ago, Sam posted an Instagram photo of himself posing in red heels. He admits he's been dressing up since he was a teen.
"People don't know this, but when I was 17, I remember becoming obsessed with Boy George and Marilyn, and all that," he says. "There was one moment in my life where I didn't own a piece of male clothing, really. I would wear full make-up every day in school, eyelashes, leggings with Dr Martens and huge fur coats, for two-and-a-half years."
Sam says he doesn't consider himself a cisgender male, pointing to two Venus symbols tattooed on his fingers. Cisgender means you associate with the gender you were assigned at birth.
Sam also talks to The Sunday Times about coming out as gay.
"Looking back on it, it was the fear of saying the wrong thing and offending… And I was 19 when I started writing the first album," he says. "I'd just moved to London from a village — I was literally the only gay in the village. I didn't know what I wanted to say."
Sam says the songs on his upcoming new album, The Thrill of it All, reflect his true self.
"I feel like they show me," he says. "They show the gay guy I've become."
Copyright © 2017, ABC Radio. All rights reserved.